Little France
Little France Park is a 45.75-hectare site bordered by the Royal Infirmary of Edinburgh hospital, housing developments and Craigmillar Park.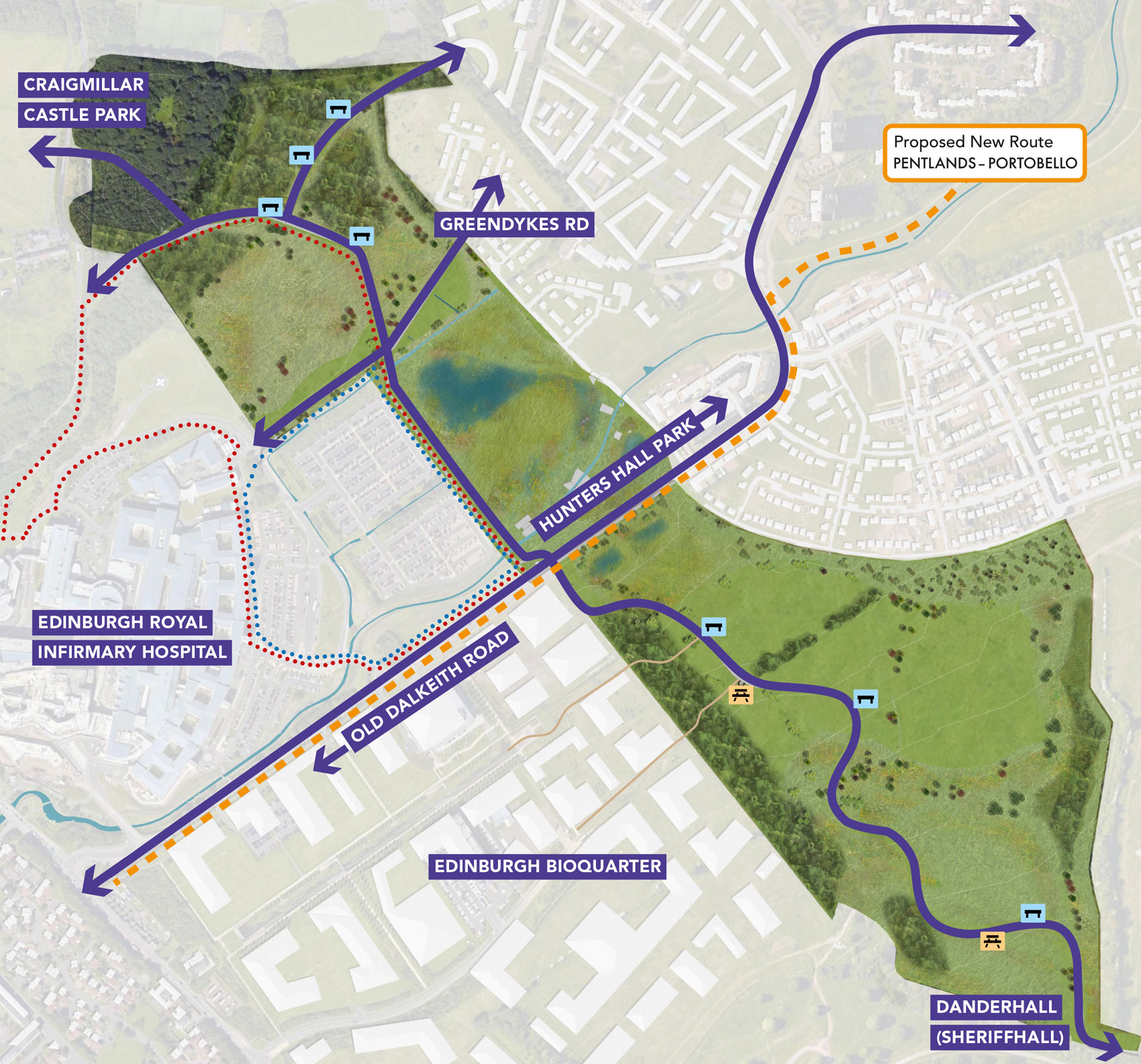 Legend
Pentland Hills – Portobello
In 2019 we incorporated the cycle routes of Little France to the Innertube Map so to keep up with the area's rapid regeneration. To view this section alongside all other routes, please refer to the main map page.
There are numerous cycleways and pathways through Little France Park which offer great views of Craigmillar Castle, Edinburgh Castle, Arthurs Seat, the Pentland Hills and the Firth of Forth. Its location also makes it an important resource for local communities and hospital patients, visitors, staff and students, helping to improve their health and wellbeing.
As well as its benefits for people, the Park also provides an important refuge for wildlife through the variety of habitats it supports such as wetland, woodland and wildflower meadows.
Download Map